The 5.4 Triton is a widely used naturally aspirated V8 engine from Ford. It is designed to power full-size trucks and SUVs. Some of the popular vehicles by Ford, such as the Ford F-150, Ford GT, Ford Expedition, etc. are powered by the 5.4 Triton.
The 5.4 Triton is a V8 engine, meaning that it has eight cylinders with a V configuration. The total displacement of the engine is 5.4 liters. It has a longitudinal orientation with the vehicle and has either a SOHC or DOHC valve configuration.
The supercharged 5.4 triton can operate at a maximum power of 550 @ 6,500 rpm, and it can achieve a maximum torque of 500 lb-ft @ 3,750 rpm.
Good motor oil is just as important as the engine itself, as it will ensure better performance and keep your engine running for a long time. This guide will help you choose the best oil for the 5.4 Triton.
Oil for the 5.4 Triton Recommended By the Manufacturer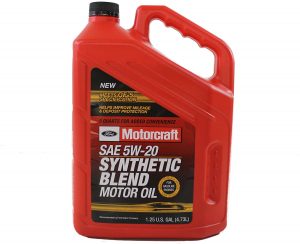 Motorcraft SAE 5W-20 Premium Synthetic Blend Motor Oil
Ford recommends using the Motorcraft SAE 5W-20 Premium Synthetic Blend Motor Oil or an equivalent 5W-20 oil that meets the Ford specification WSS-M2C153-H. It will ensure optimum fuel economy and enhance the durability of your engines. It has the necessary additives and cleaners required to keep your engine functional and efficient.
Technical Specifications
Brand: Ford
Oil Type: Synthetic Blend Oil
Operating Temperature: 5W20
Engine type: For Gasoline Engine
Mileage: Up to 5,000 miles
Pros
It has a thinner viscosity
It can operate at very cold temperatures
Protects engine from wearing due to friction
Has greater fuel efficiency
Cons
The price may be a bit higher than others
Users Recommended Oil for 5.4 Triton
There is endless debate among car owners regarding their choice of the best motor oil for their 5.4 Triton. Some people claim a specific brand to be working out for them, and some users are happy with anything under the hood.
Still, when it comes to their cars, most users have their own choice of recommended oil for the 5.4 Triton. Regardless of the manufacturer's recommendation, users seem to be fond of some motor oil based on their previous experience.
So, it is hard to find a solid conclusion about the user's choice of best oil. HOwever, we have gone through the popular forums to get some idea about what car owners actually prefer.
Users at the ford-trucks forum seem to be rather convinced by the performance and mileage of Mobil 1. Most users reported getting mileage well above 5000 miles without any issues. There has been a lot of upvotes for the Ford recommended Motorcraft oil as well.
Users of the popular forums bobistheoilguy, f150forum, and f150online seem to be pretty convinced with Mobil 1, too. Meanwhile, Pennzoil Platinum, Castrol, Royal Purple, Valvoline, and Amsoil were popular among a good number of people as well.
All brands have specialized products that focus on either high mileage or maximum protection, while some aim for a balance of the two. The Mobil 1 Extended Performance has a mileage rating up to 15,000 miles, and it is the best oil for high mileage 5.4 Triton.
For maximum protection and good mileage, Mobil 1 advanced is preferred by a lot of users, and it provides protection up to 10,000 miles.
Our Overall #1 Rated Pick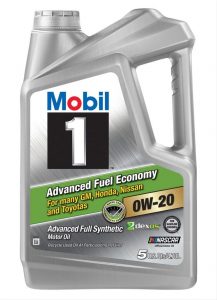 Mobil 1 Advanced 0W-20 Full Synthetic Motor Oil
Mobil 1 is the best of the best when it comes to motor oils. Its ultra-low viscosity and synthetic formula will increase engine efficiency and improve the fuel economy.
It is suitable for any engine that recommends an 0W-20 or 5W-20 motor oil. Mobil 1 meets or exceeds most of the industry standards of good motor oil, so you can't go wrong with this one.
Some of the key features of Mobil 1 are listed below:
It uses advanced Full Synthetic Formula
Advanced Thermal and oxidation stability
Has Balanced blend of additives
Low viscosity allows quick cold-weather starting
Active cleaning agents
Technical Specifications:
Brand: Mobil 1
Oil Type: Full Synthetic
Grade: SAE 0W-20
Engine type: Gasoline Engine
Mileage: Up to 10,000 miles
Pros
Improved fuel economy up to 2 percent
Protects your engine up to 10,000 miles
Additives ensure better wear protection
Cleans leftover sludge produced by other oils
Cons
It is bit expensive compared to most other brands
Best Oil for the 5.4 Triton
Renowned brands that manufacture motor oil cling to almost the same standard. So, the quality is so similar that it is a tough decision to choose the best one. Car owners eventually tend to like one brand more than the other.
We are discussing some of the Best oil for 5.4 Triton that you should consider when buying one because there is always the factor of a better economy and conditions where a certain oil may perform better than the others.
The top best product [hide]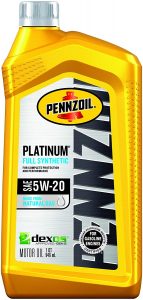 Pennzoil has introduced some quality motor oil that has a perfect combo of performance and economy. There have been excellent reviews from users of Pennzoil platinum 5.7 Hemi and 5.4 Triton. With Pennzoil, you can expect to get the most bang for your buck. It is easily one of the most economical motor oils with exceptionally good quality. And if you are looking for something even better, you can try the Pennzoil Ultra Platinum Full Synthetic.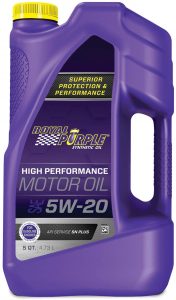 Feel premium with the Royal Purple's unique synthetic motor oil. What's interesting about Royal Purple is that their oil is actually purple. Its blend of premium base oils with proprietary additive technology ensures better performance and superior engine protection. You can safely use it on engines that call for a 5W-20, so this is the best oil for 2004 f150 and will benefit from it.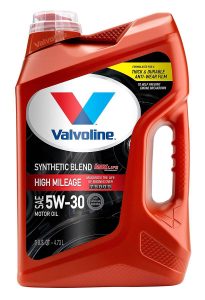 Valvoline Synthetic Blend Motor Oil with its max life technology ensures high mileage and maximizes the life of engines over 75,000 miles. Valvoline is one of the oldest motor oil manufacturers, and a lot of car owners put their trust in it. Valvoline MaxLife is designed for high mileage engines. It can be considered one of the best oils for high mileage Ford F150. It meets the manufacturer quality standards recommended for the 5.4 Triton, too.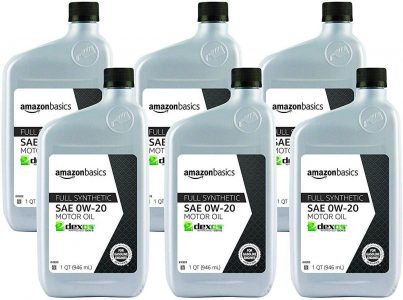 Amazon's Home brand motor oil has managed to secure its fair share of trust among car owners. AmazonBasics full synthetic has outperformed many big brands in the motor oil industry, and it is cheaper than most of the brand oils.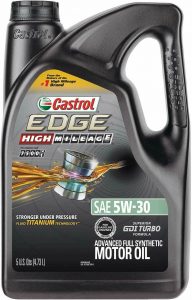 Castrol EDGE C3 is a European formulation for extending engine durability. Its unique Fluid Titanium technology enhances oil strength under extreme conditions, so it will provide the best engine protection under heavy use. It is suitable for any 5.4 Triton 5w30 engines, and supposedly Ford F150 models before 2004. You should consider buying a regular Castrol EDGE advanced full synthetic for 5.4 Triton models after 2004.
Oil for the 5.4 Triton: Buyer's Guide


Everyone wants to grab the best deal that ensures both economy and performance, but you should keep some important factors in mind before deciding on motor oil. Here we'll be discussing what you should know when buying a motor oil that works best for you.
Understanding Viscosity Grades
Viscosity grades are very important for car engines. It refers to the ratings such as 0W-20, 5W-20, 5W-30, etc. The first number with a 'W' indicates the oil viscosity range during winter and the second number refers to viscosity range during summer or in extreme temperatures.
The viscosity grade requirements set by the manufacturer is different based on the engine model and build year. The recommended 2003 Ford F150 5.4 oil type and 2006 Ford F150 5.4 oil type is 5W-20. The 2001 Ford F150 5.4 oil type is 5W-20 as well, but some prefer 5W-30 for it.
How Much Is the Oil Capacity?
Make sure you purchase the right quantity of oil for your engine. The oil capacity is different based on the car engine and year of manufacturing. For example, 5W-20 is recommended 2010 F150 5.4 oil types and the capacity is 7 quarts.
The F150 with a 5.4L Triton from the model year 1997-2003 requires 6 quarts, and the 2004-2010 model year engines require 7 quarts of oil. So, do some research about your specific car and model year to find the exact oil capacity.
How to Change the Oil
While it is undesirable to get your hands dirty with burnt up oil, most users still prefer to do the oil change themselves and save a good deal of money. The oil change procedure may slightly vary based on the build of your 5.4 Triton.
You can search on the internet for tutorials about the oil change for your car model. There are a ton of videos to help you out. Here's a link to a video explaining the oil change procedure in detail.
Conclusion
You will get moderate to good performance and protection from most of the brands listed. There's nothing about them that would make one useless compared to the others. As long as the oil grade and standards meet your manufacturer requirements, you are good to go.
A regular routine oil change is all you will need regardless of the different brands, but if you want to enjoy some extra mileage without the hassle of a frequent oil change or want better wear protection to extend the lifespan of your car a little, you should definitely choose the one that meets your needs.